While your Europeanologist is having a celebration drink instead of writing a new blog (she's working part time in Amsterdam and was involved in this iCapital application) we'll post here the official EU announcement. Tchintchin! 
Video presentations of each city |  News Alert |  Video recording of the ceremony | Interviews with Commissioner Moedas and the winners | Photos from the ceremony
On 8 April 2016, the European Commission awarded the title of European Capital of Innovation ("iCapital") 2016 to Amsterdam for its holistic vision of innovation related to four areas of urban life: governance, economics, social inclusion, and quality of life.
Amsterdam was chosen by a panel of independent experts in a close competition with eight more finalists. Amsterdam's € 950 000 first prize will be used to scale up and expand the city's efforts on innovation. Turin and Paris were selected as runners-up, winning second and third prizes of € 100 000 and € 50 000 respectively.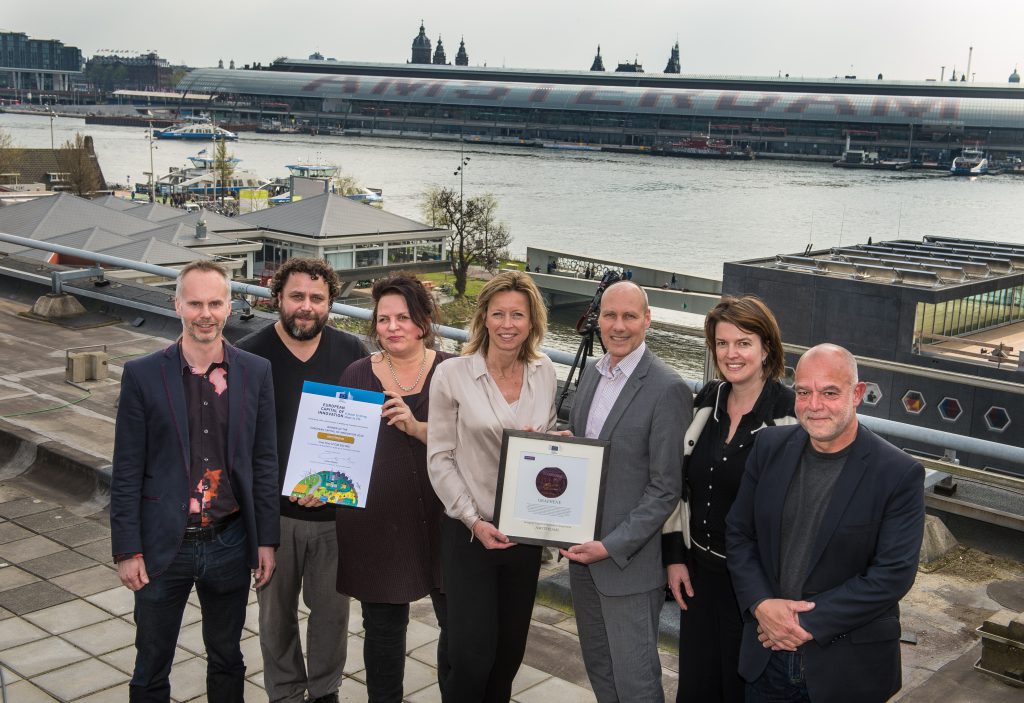 The nine cities shortlisted for the European Capital of Innovation Awards 2016 presented their cities' achievements at the award ceremony on 8 April.
Watch their video presentations.
Read the News Alert
Watch the ceremony and interviews with winners